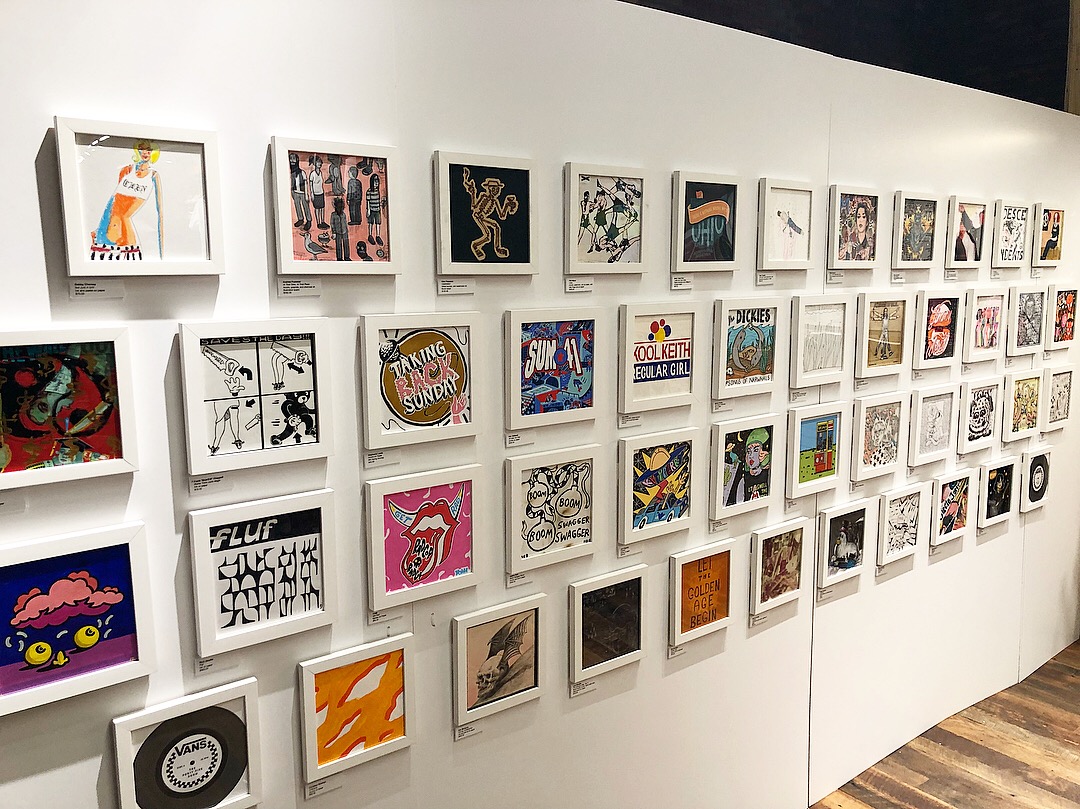 Tonight, Friday, July 13, 2018, I had the pleasure of attending he Forty-Five Show, hosted by Vans in NYC, which was the final stop of the tour proceed stops in Santa Monica, Chicago and Philadelphia. The Forty-Five Show is a charity art show, featuring 45 album covers created by 45 artists inspired by artists and musicians who have played on Warped Tour.
These art pieces will be sold online and all proceeds will benefit Sound Art, a non profit that focuses on putting music back into the classroom.
Check out some of the album covers on this post! My personal favorite was the album cover inspired by The Dickies featuring narwohls!